Sample Heading
There are a whole piss ton of details to sandwich in here. LET'S GO!
$50 away from a free t-shirt!

New Pride Tee
Join us in celebrating the Pride community, 8% of profits from this item are donated back to local LGBTQ+ organizations!
Our Pride cans are back for their 8th year! Throughout the year we donate 8% of our profits back to non-profits and during National Pride Month in June of each year we give that 8% of profits back to LGBTQIA+ organizations in the communities in which our beer is sold. We donate 100% of our proceeds from Pride swag sold here on our website to those same organizations. Get your Pride on, literally! And help MCS celebrate Pride Month!
Size Chart
Size
Chest
Body
Length
Weight
No Reviews Yet. Be the first!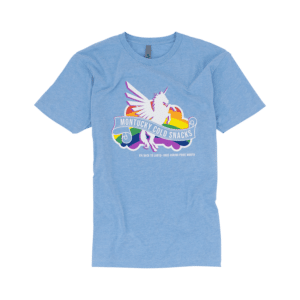 Join us in celebrating the Pride community, 8% of profits from this item are donated back to local LGBTQ+ organizations! Our Pride cans are back for their 8th year! Throughout the year we donate 8% of our profits back to non-profits and during National Pride Month in June of each year we give that 8% […]