Sample Heading
There are a whole piss ton of details to sandwich in here. LET'S GO!
$50 away from a free t-shirt!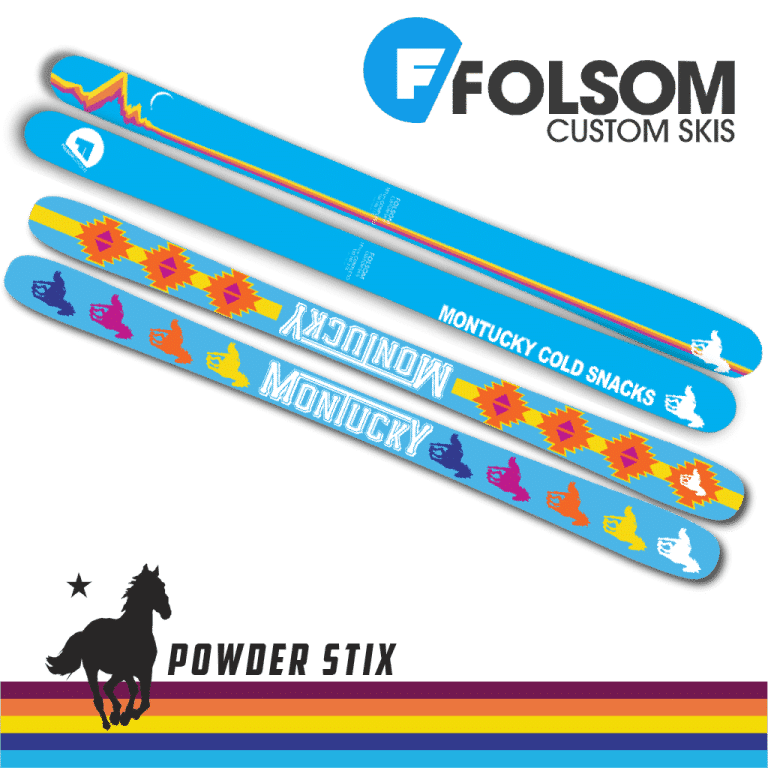 Montucky Skis!
Get your hands on a pair of limited edition Montucky Cold Snacks branded skis, built by Folsom Custom Skis.  Denver's premier custom ski manufacturer, Folsom hand builds every ski that leaves their private facility with craftsmanship and precision.  Just choose your shape and length, and Folsom will build your skis in their award-winning demo construction and stiffness.  You'll receive your custom built ski within *3-4 weeks.
Check out the Folsom Shapes Page, pick a *shape and include your choice along with your desired length in the notes section at checkout. Folsom will construct the skis in their standard demo construction.
**Orders before Christmas please allow 4-6 weeks for delivery
**Exclusions include PowFish and TRN TEK
Email info@montuckycoldsnacks.com with questions or if you would like to view more design options.
Size Chart
Size
Chest
Body
Length
Weight
No Reviews Yet. Be the first!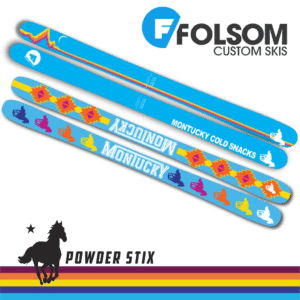 Get your hands on a pair of limited edition Montucky Cold Snacks branded skis, built by Folsom Custom Skis.  Denver's premier custom ski manufacturer, Folsom hand builds every ski that leaves their private facility with craftsmanship and precision.  Just choose your shape and length, and Folsom will build your skis in their award-winning demo construction and […]